Overview of Services
The DNA Sequencing and Genomics Laboratory (BIDGEN) laboratory at Institute of Biotechnology was originally founded in 1990 and later in 2008 reorganized by fusing two existing laboratories into one larger unit.
Our group has two distinct functions:
1) We are a core facility providing DNA sequencing service
2) We perform research projects on several topics
de novo genome sequencing of entire genomes

RNA sequencing

metagenomics and metatranscriptomics

amplicon sequencing

various bioinformatic analysis
Instrumentation in the lab
Sanger capillary sequencer ABI3500xL
Since 2006 we have been utilizing the NGS (Next Generation Sequencing) approach in genomics, metagenomics and functional genomics. The constantly developing NGS technologies have enabled us to perform sequencing of eukaryotes, prokaryotes, fungi and viruses. We perform de novo assemblies and large scale population genome sequencing studies. We also do microbial diversity studies using 16S and ITS amplicon sequencing. For amplicon sequencing more than 4 000 samples can be multiplexed in one run.
We have the state of the art NGS instruments in use:
Illumina

NovaSeq 6000, NextSeq500, MiSeq, iSeq

PacBio

Sequel II

10X Genomics

Chromium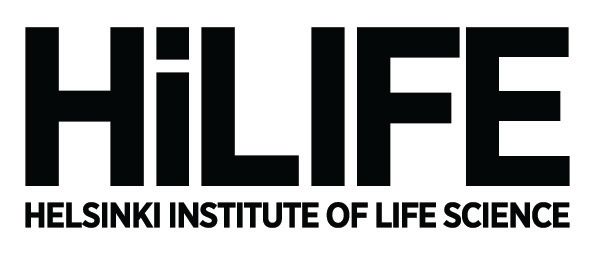 Contacts
| | |
| --- | --- |
| Petri Auvinen, Head of Laboratory | Martyn James, Laboratory coordinator |
| petri.auvinen-at-helsinki.fi | martyn.james-at-helsinki.fi |
| | |
| Laboratory personnel | bi-dnagen-at-helsinki.fi |
If you need any help using iLab - contact Pia Laine (pia.k.laine-at-helsinki.fi) or Martyn James (martyn.james-at-helsinki.fi)

Hours of operation
Hours
Monday - Friday
8:00h - 16:00h
Shipment and location
Shipment/delivery address
DNA Sequencing and Genomics
Institute of Biotechnology
Viikinkaari 5D
00790 Helsinki, Finland
Location
Viikinkaari 5D
(Biocenter 2, 4th floor)
P.O.Box 56
FIN-00014 University of Helsinki
University of Helsinki Business Identity Code: FI-03134717
Links and Resources
Search available services:

View: by category alphabetically
►

Sanger Sequencing (1)
Name
Description
Price

Sanger Sequencing (reaction)

UH Internal

€10.00 each




External Academic

€15.00 each




External Corporate

€20.00 each




►

Sanger Fragment Analysis (2)
Name
Description
Price

Sanger Fragment Analysis 24 samples

Inquire

Sanger Fragment Analysis 96 samples (plate)

Inquire